Dr. Siamak Zarei-Ghanavati
Cornea, Cataract and Refractive Surgery Fellowship, UCLA, USA
Dr. Siamak Zarei-Ghanavati
Ocular Surface Disease and Keratoptosthesis Fellowship, UM, USA
Dr. Siamak Zarei-Ghanavati
Anterior Segment Fellowship, SBMU, Iran
Dr. Siamak Zarei-Ghanavati
Advance Course of Keratoplasty and Eye Banking, IU, USA
عمل جراحی ترانس پی آر کی در پی آر کی ابتدا لایه‌ی سطحی (اپیتلیوم) در مرکز قرنیه توسط ابزار خاص برداشته می‌شود. در روش ترانس پی آر کی...

Dr. Siamak Zarei-Ghanavati, has performed over 20000 eye surgeries, lectured at UCLA (USA), UM (USA) and MUMS universities and operated in USA, Tehran and Mashhad. He is a Professor at Mashhad University of Medical Sciences.
Noorafarin Eye Clinic is Mashhad's leading provider of comprehensive eye care, from treating eye diseases and offering the latest in eye surgery to providing eye exams and innovative contacts and eye wear, we offer a quality, convenient solution for all or your eye care needs. Our goal is to deliver excellence in eye care by combining medical expertise and advanced technology with a commitment to personal service.
Just submit your details and we'll be in touch shortly.
You can also e-mail us for any further concern.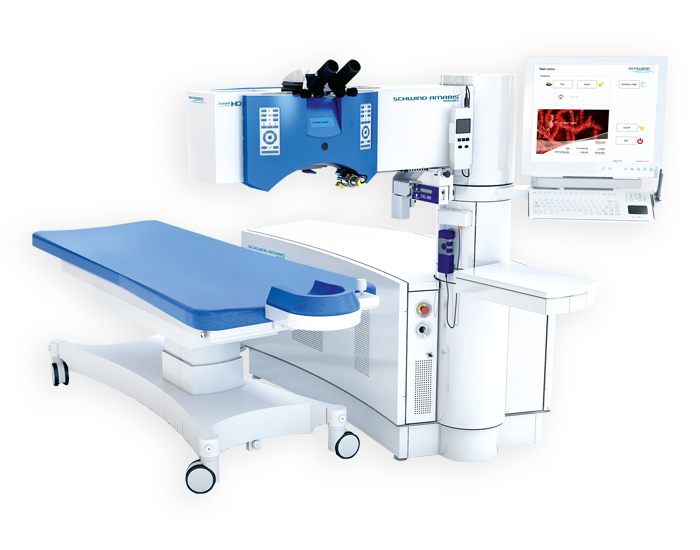 The world's highest-performance eye laser for refractive and therapeutic corneal surgery

Unmatched precision through 7D eye tracking

Unparalleled patient safety and comfort through extremely fast ablation of 1.3 seconds per dioptre*

Convenience for doctor and patient through swivel laser arm

Safe, gentle, and touch-free treatment withSmartSurfACE

Uniquely broad range of applications with SCHWIND CAM

جراحی بدون تماس و درد (ترانس پی آر کی) No Touch Technique (Trans-PRK)
Intelligent Thermal Effect Control (ITEC)
Intelligent Thermal Effect Control (ITEC)
تکنولوژی ۷ بعدی
Treatment Assistant Manager (TAM)